We're dedicated to building relationships, maintaining trust and producing quality products for our customers

Founded in 1987, our company is known for producing quality, cost-effective metal fabricated products in our state-of-the-art production facility in Siloam Springs, Arkansas.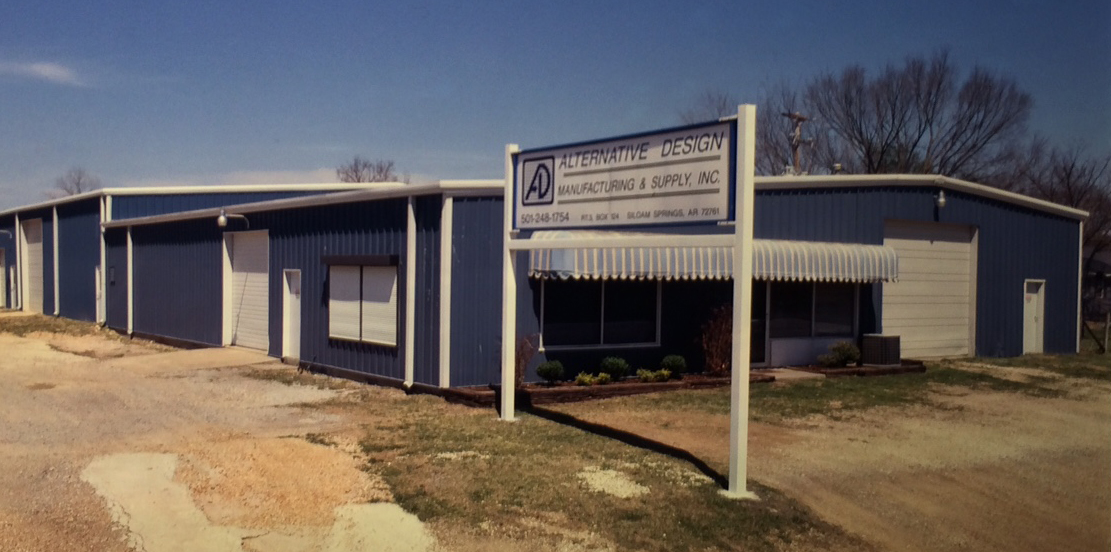 Proven Products, Creative Solutions

Our story begins with a desire to find an alternative solution to an existing problem. Company founder Eddie Loyd was searching for longer lasting poultry cages for his chicken farm in Northwest Arkansas. He decided to make them instead and set out to share his solution with other poultry producers experiencing the same issue. Unfortunately, the quality of this new caging line came at a higher cost than his target customer was willing to pay. Eddie searched for a new market that was looking for high quality, longer lasting caging equipment and found it in the laboratory animal research community. Alternative Design is a commercial member of the American Association of Laboratory Animal Science, the Allied Trade Association and other local branches and industry organizations.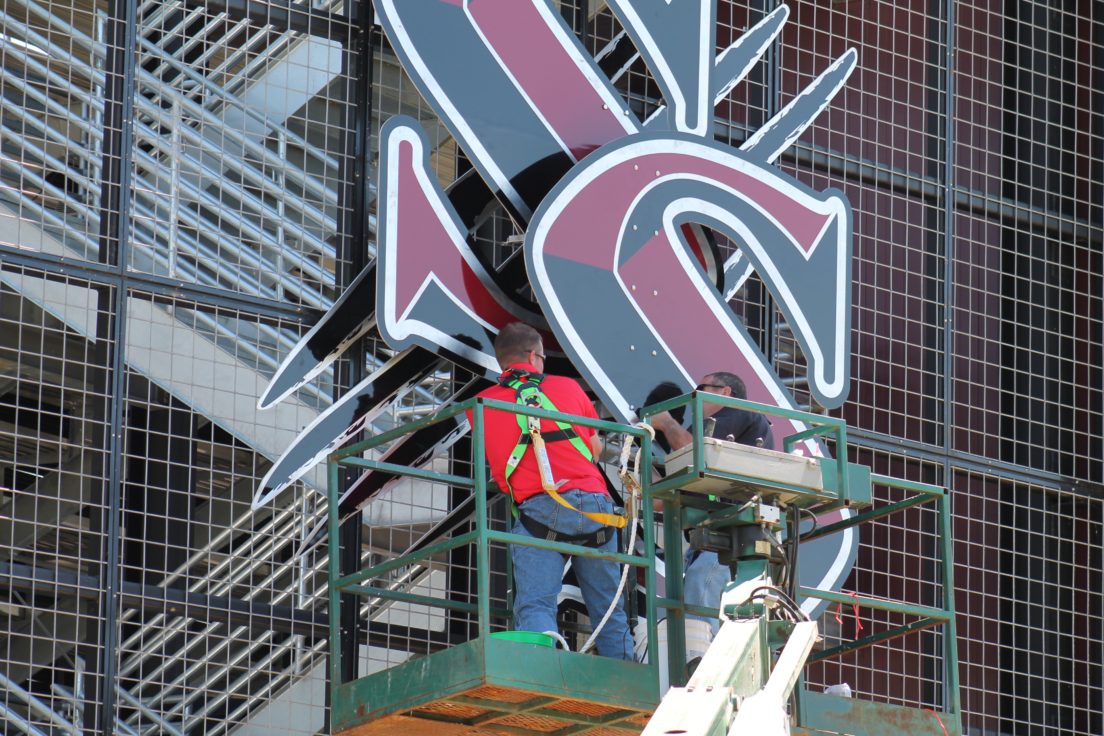 If You Can Dream It, We Can Build It
Alternative Design changed hands in 2014 when Eddie & Georga Loyd sold the company to their son, Grant Loyd. Since taking over as company president, Grant has sought to grow the company and diversify the business. In recent years, the company has been a sought after source for custom metal fabrication services for a number of local clients, including Simmons Foods, Crossland Construction, Dean's Casing Service and the Siloam Springs School District among many others. The company has produced a variety of metal fabricated products for these customers including such diverse items as benches, bike racks, carts, shelving, fencing, flag holders for street light poles, gates, railing and signs.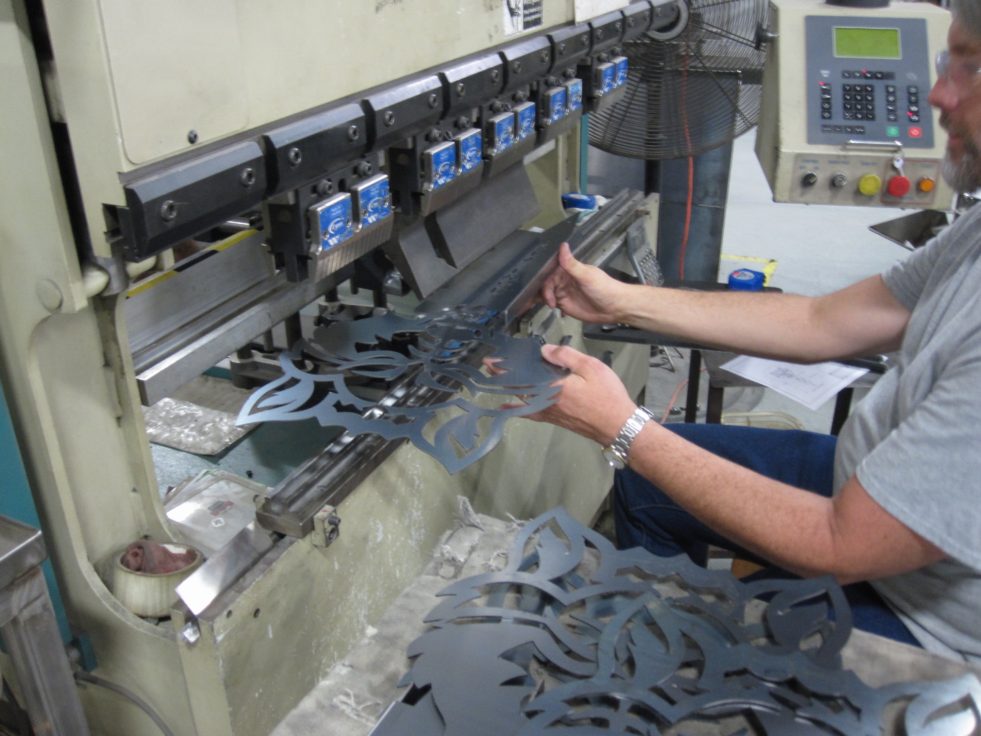 Keeping Manufacturing in America

Desiring to keep manufacturing jobs in America and the employees of Alternative Design working in the slower times, the Loyd family started a new metal art products & gifts division in 2013. Today, the Alternative Design Metal Arts business produces an assortment of home décor, office products and automotive décor products including wall décor, phone stands, Christmas ornaments, business card holders, license plate tags, trailer hitch covers and yard stakes, to name a few. We are currently licensed by the College Licensing Company to produce products for the University of Arkansas (Wooo Pig!). Our line of quality metal arts gift products are available in the online store on our website and select gift & specialty retailers across the state of Arkansas.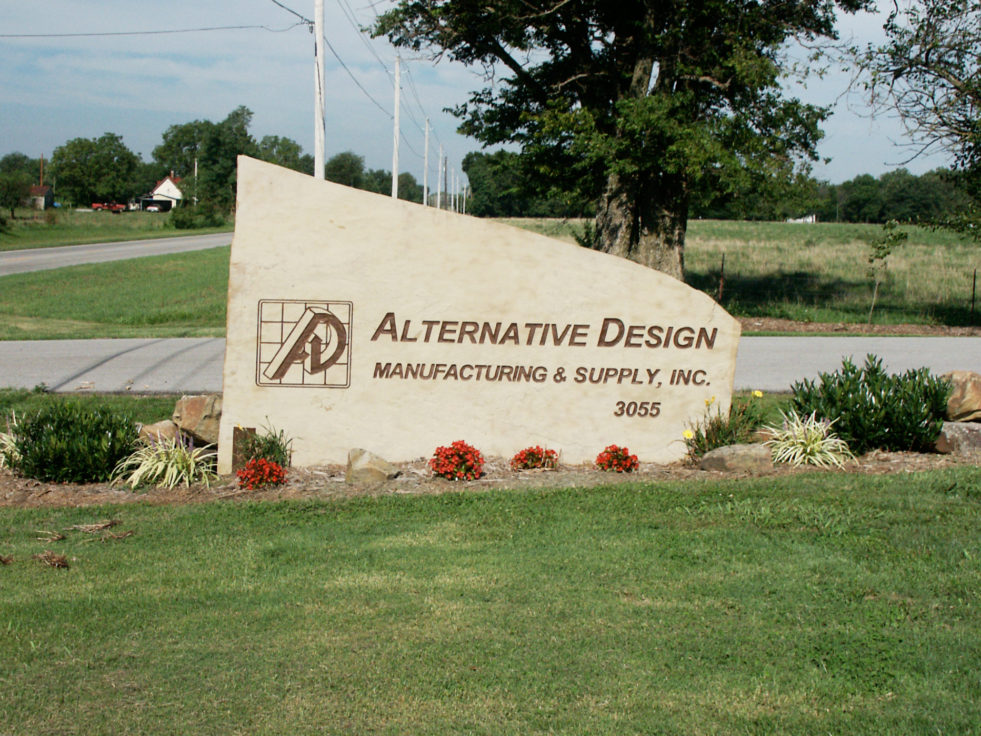 Our Key Asset & a Bright Future

The entire Alternative Design team takes a great deal of pride in the products we design, manufacture, ship and install for our customers. Search throughout the country and you would be hard pressed to find a more skilled, dedicated and friendly group of people. The quality of the products we produce is the basis of that pride and we don't consider the order complete unless our customers are totally satisfied. We offer an extensive warranty and make warranty issues a top priority companywide until they are solved to your satisfaction.
Regardless of the market or customer served, our continued growth depends on our dedication to building long-term relationships, maintaining the trust of our customers and providing quality products that will meet their needs, fit their budget and exceed their expectations.